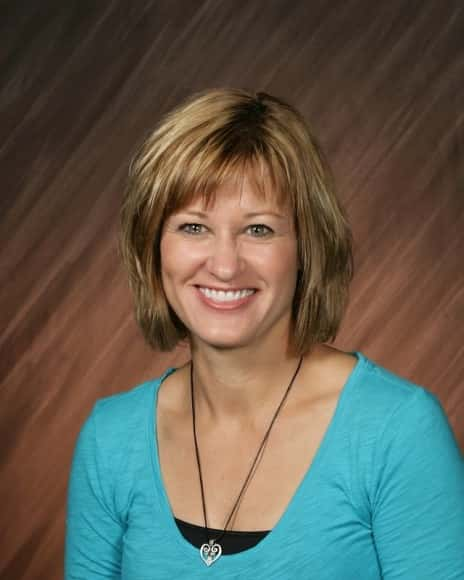 VALLEY CITY, N.D. (ON THE MOVE) – ON THE MOVE at City County Health District recently held virtual trainings, "Healthy Cooking with a Kids", for local childcare centers to offer ideas for healthy snacks that children can help make in the kitchen. Sue Milender, NDSU Extension (an ON THE MOVE partner) and Andrea Winter, ON THE MOVE at City County Health District are both licensed registered dietitians who led the trainings.
Staff members from Just Kidding Childcare Center and Valley City Children's Center attended the virtual nutrition trainings. TL Childcare Center and Head Start also have upcoming trainings scheduled for their staff.
The nutrition trainings focused on easy fruit and vegetable snack ideas that can be made at the childcare centers and also at home. Andrea Winter emphasized that the preschool years are an important time for developing healthy habits for life. When children are offered a variety of foods it helps them to get the nutrients they need from every food group. They will also be more likely to try new foods and to like a variety of foods.
Each participant received a cookbook which focuses on fun fruit and veggie recipes and a food kit that included all of the fruits and veggies needed for the training. The recipes focus on a variety of fresh, canned, frozen and dried fruits and veggies and provide opportunities for hands-on experiences to learn basic kitchen skills. ON THE MOVE also provided cookbooks for each family at the childcare center which will give the children an opportunity to share and practice what they have learned while attending childcare with their parents/guardians at home.
"Children who eat and enjoy a variety of fruits and vegetables eventually grow up to be adults who eat more fruits and veggies," states Sue Milender. "Eating more fruits and veggies helps to decrease the risk of developing chronic diseases later in life such as cancer, heart disease, stroke and diabetes."
ON THE MOVE is a partnership with 18 non-profit or governmental organizations in Barnes County whose vision is healthy children, teens and adults, and healthy communities in Valley City and Barnes County.
ON THE MOVE is available for additional trainings for any home childcare setting that may be interested as well. For more information, please contact Andrea Winter at City County Health District at 845-8518.