Together with PROMPERÚ, OLA Cocina Del Mar launches the Limited-Time Peruvian Menu.
Everyone knows about quinoa and Peruvian corn, but did you know Peru is home to an amazingly impressive variety of superfoods, and a history steeped in different cultures? Unknown to many, Chinese and Japanese cultural nuances have greatly influenced and shaped the Peruvian culture, and that fried rice is one of Peru's most loved staples, resulting from a long history of Asian influences in the country.
"Nikkei cuisine is the term used to describe Japanese-Peruvian food, which is one of several culinary influences that have swept across my country. Japanese migration to Peru started at the end of the 19th century. Since then the Japanese community has significantly enriched the development and diversity of Peruvian cuisine, whether it's in introducing new culinary techniques or their high regard for fresh fish. For example, the Ceviche Inka, a classic raw fish that we have introduced on this limited-time menu, is inspired by Japanese technique. Traditionally, ceviche was cured for hours. Here, the fish is cured for a few minutes in tiger's milk, a Peruvian citrus-based marinade," explains Daniel Chavez, chef-owner, OLA Cocina Del Mar.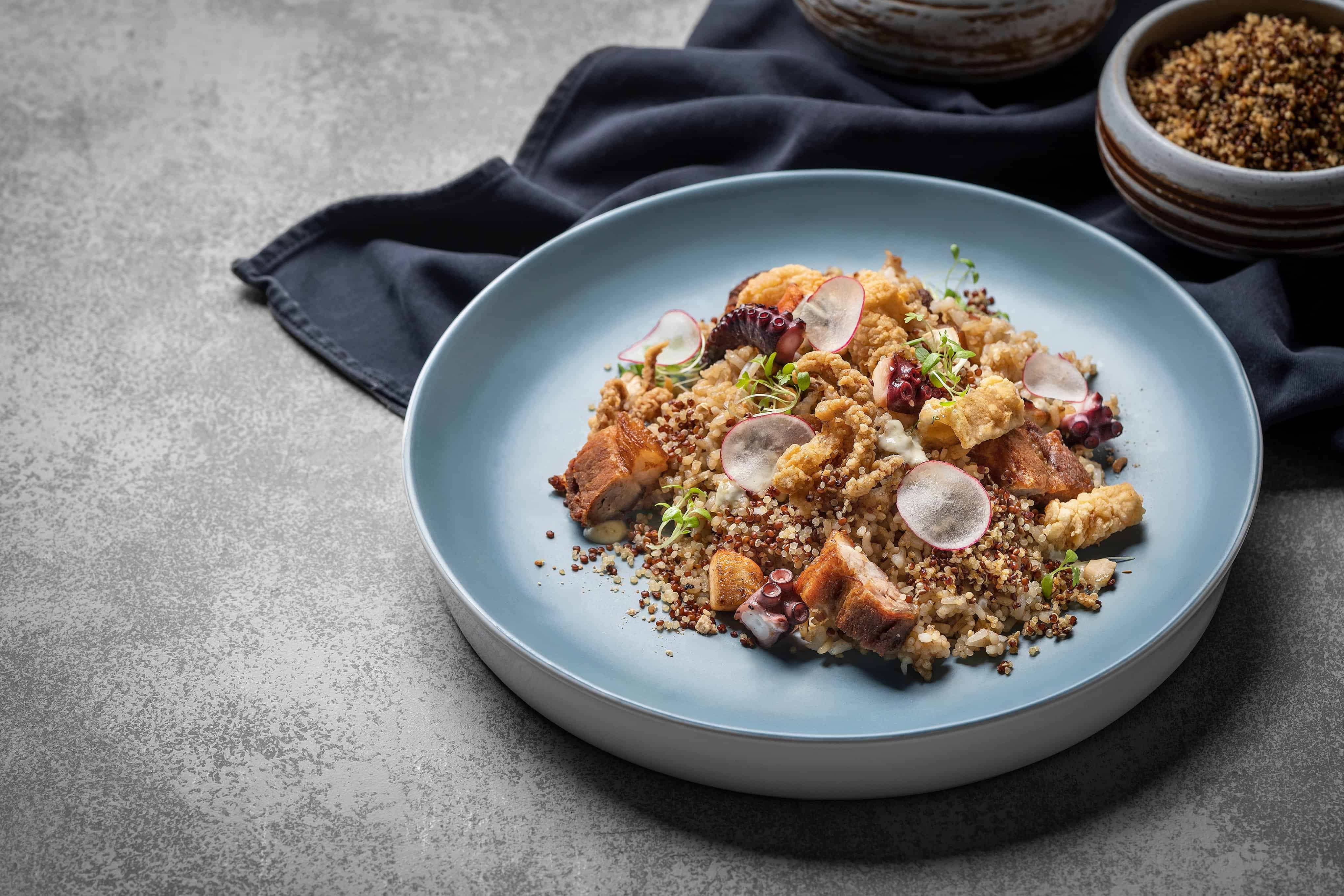 He adds, "At the same time the term Chifa, derived from the word Chi Fan, is used to describe the Chinese restaurants in our country that serve a cuisine with Cantonese and Peruvian flavours. Peru is home to thousands of Chifas, and it's very common to find Chifa dishes in traditional Peruvian restaurants and vice versa. We have introduced Arroz Chaufa on our limited-time menu, the Peruvian version of fried rice, a dish that is influenced by the influx of Chinese immigrants to Peru." In fact, Chavez's grandfather migrated from Guangzhou to Peru in the 1930s, and one of the most common chifa-style dishes that he and his family would eat growing up was Arroz Chaufa.
In addition to such a rich and vibrant history and culture, Peru is also a hidden treasure trove of fresh produce, be it fruits, grains or vegetables. For example, the country has more than 3,500 varieties of potatoes alone. You can usually find Peruvian quinoa, chia seeds, blueberries, mangos and asparagus in supermarkets during certain seasons, while chili peppers, golden berries, grapes, sweet passion fruit and avocados are more commonly sold in fresh markets.
Likewise, the superfoods that most people know about are avocados, mangoes and berries, but the ones that are consumed less frequently include chia seeds, quinoa and camu camu, best described as an extremely sour super berry, native to the Amazon rainforest. It boasts a higher Vitamin C content than even oranges and lemons, along with a very high antioxidant content. Due to its sour flavour, camu camu is usually used as a powder, and sprinkled atop yogurt, smoothies and baked treats to balance sweet flavours.
"I believe there's more work that can be done to raise awareness about Peruvian produce in Singapore and to understand how their nutritional benefits can boost a healthy diet. Hence, we are pleased to promote this Peruvian menu featuring produce under the Super Foods Peru label for a limited time at our Spanish restaurant", says Tamara Chavez, head chef, OLA Cocina Del Mar.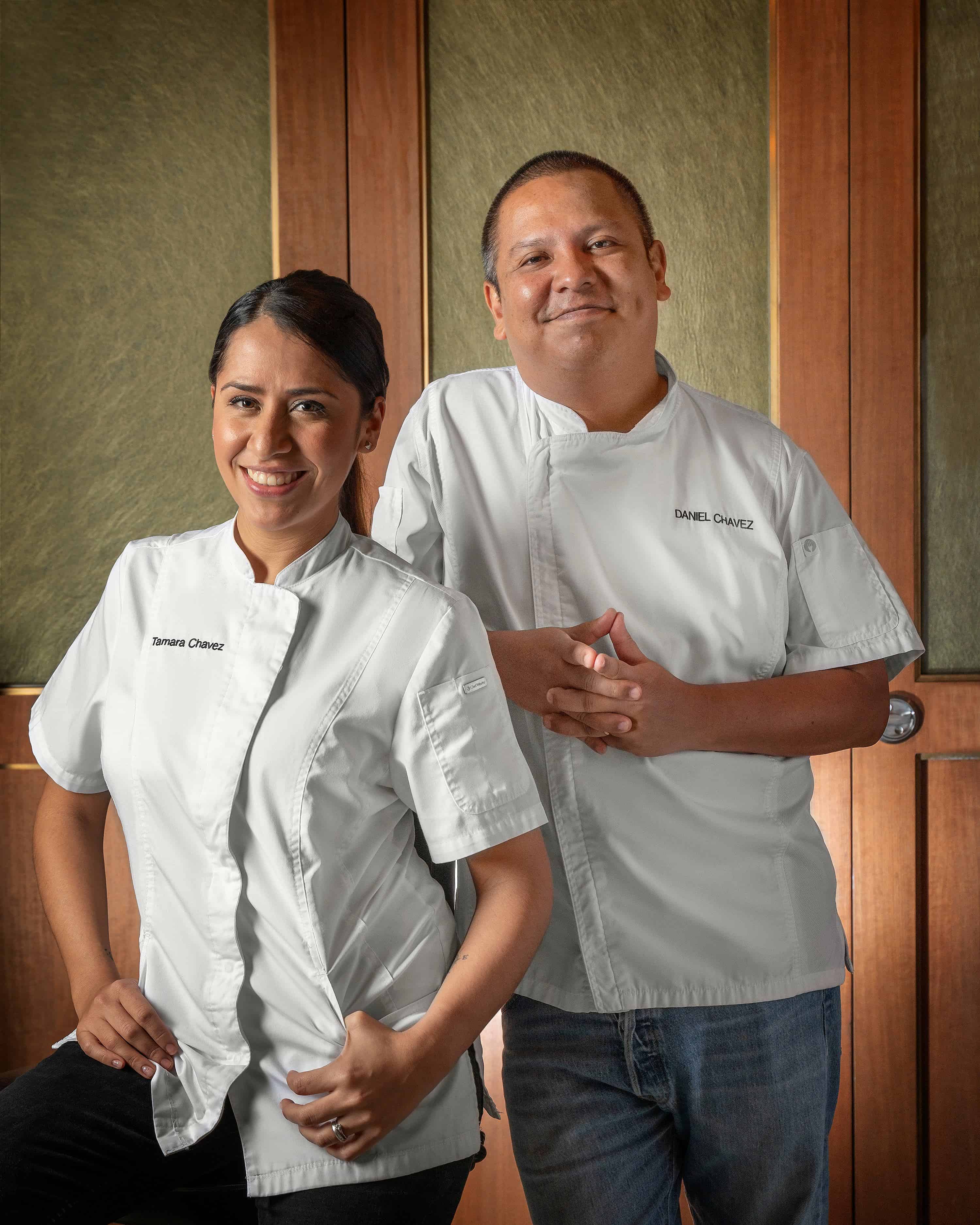 From now until 18 December, indulge in the specially curated, Limited-Time Peruvian Menu, with its focus on superfoods and ingredients that are steeped in the country's rich culinary heritage. Supported by PROMPERÚ, an agency responsible for the promotion of Peru in exports and tourism, the husband-wife chef team pay homage to Peru's tremendous biodiversity and hugely varied geography, which includes the Pacific coast, mountain ranges and jungles, allowing the country to supply a wide range of top-quality fresh produce all year round.
Each dish has a superfood in it, which seamlessly boosts the nutrition value of the dish. For instance, start the meal with the quintessential Peruvian Pisco Sour ($18) with chia seeds; or our favourite and highly recommended refreshing Chichamorada ($6), made from purple corn, pineapple, cinnamon and chia seeds. Moving on, menu highlights include the Ceviche Inka ($32) comprising of market fish with passion fruit tiger's milk, criolla salsa, purple sweet potato and chia seeds, with the latter being high in Omega-3 fatty acids.
The beautifully-hued Cause Los Andes ($28) features yellow potato salad with prawn and avocado puree, enriched by the high protein and high fibre tricolour quinoa seeds.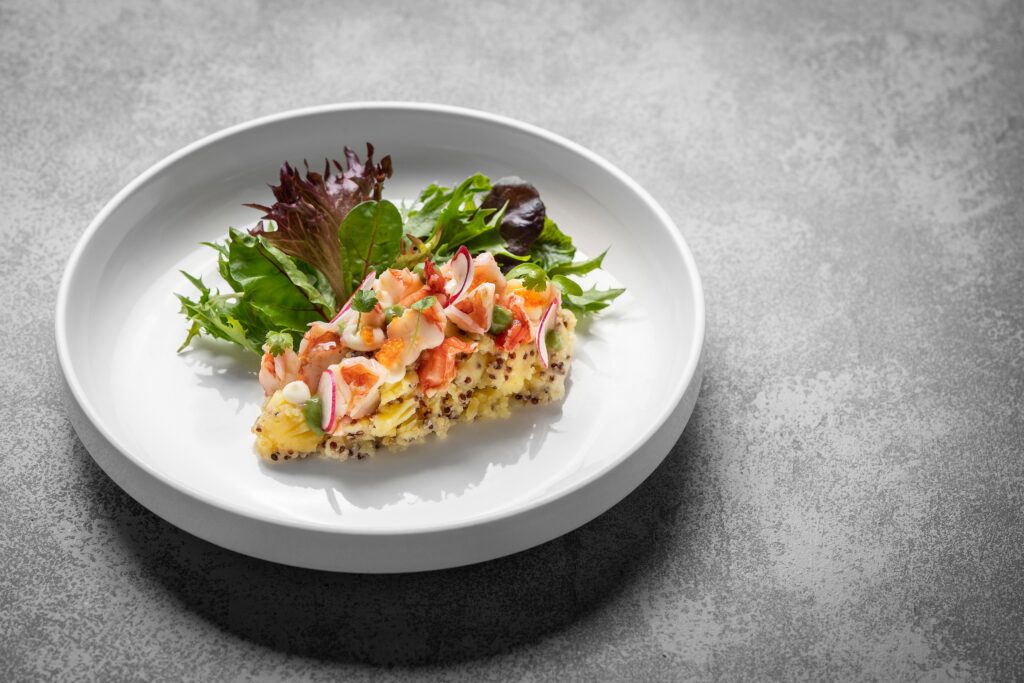 A very popular favourite is the Arroz Chaufa ($36), is Peru's chifa-style version of fried rice. Dig into perfectly cooked Cantonese-Peruvian fried rice, brimming with red and white quinoa, calamari, octopus, pork, peanuts and served with tartar sauce.
Finally, taste the tartiness of camu camu with the Ola Suspiro Limeno ($14), an organic dark chocolate tart sprinkled with camu camu berry powder, dried Inca golden berries and drizzled over with dulche de leche. The golden berries have been cultivated since the pre-Columbian period in the Sacred Valley of the Incas, and are now prized as a top health food due to them being a powerful antioxidant, with a high content of vitamins A, B, and C, calcium, iron and phosphorus, perfect for strengthening the immune system.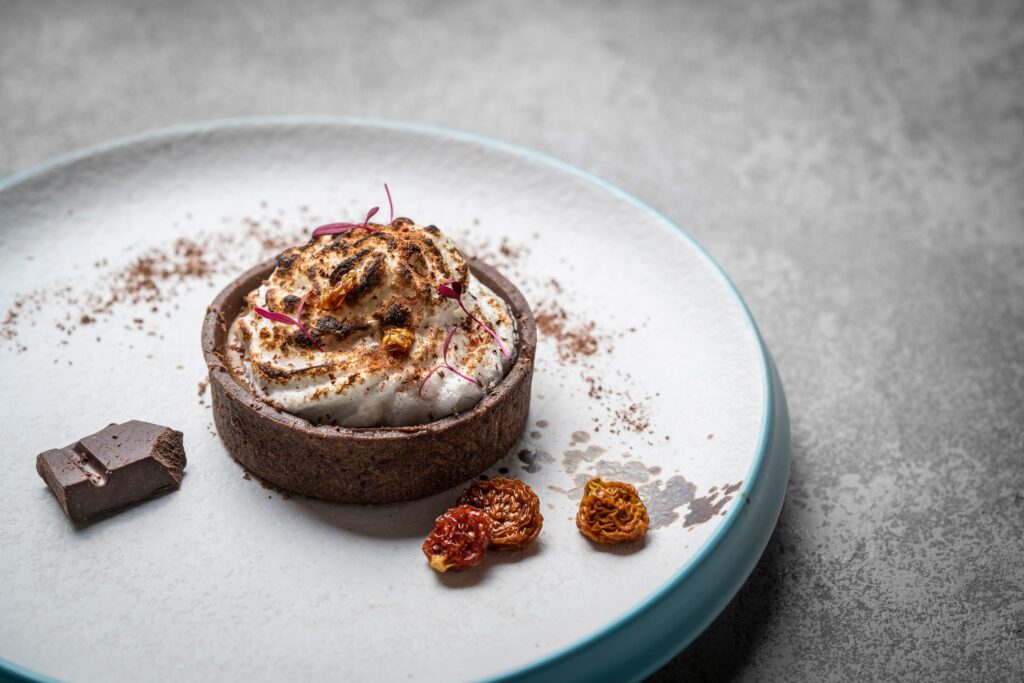 "Crafting this menu with Tamara brought back so many fond memories of a cuisine that I grew up with. Each dish comes with its own unique backstory and reflects the many wonderful facets of my country's history and culture. We hope diners will enjoy the multi-layered flavours and develop a heightened appreciation for the Peruvian pleasures of the table," says Chavez.
Marina Bay Financial Centre, #01 – 05 / 06, Tower 3, 12 Marina Boulevard. Tel: 6604 7050