Sales of packaged salads are exploding, tossed from a modest single-digit growth to a 33% spike during the now infamous week of coronavirus-related panic buying in mid-March. 
"As consumers realized that the pandemic was a long-term phenomenon, sales stabilized at a 10% to 12% dollar growth in subsequent months," said Fabian Pereira, vice president of marketing, innovation and international for Fresh Express Inc., Salinas, Calif.
"We've seen demand increase significantly across many of our segments versus prior years," Pereira said, "with impressive double-digit growth for chopped kits (57%), lettuce kits (18%), crunchy blends (12%) and organic blends (31%)."
Read more about bagged salad marketing.
Consumers eating more meals at home and focusing increasingly on health and wellness have spurred salad sales, according to a spokesperson for Salinas-based Taylor Farms, which reports double-digit growth in organic salads, romaine hearts and value-added vegetables. 
"The time requirement for at-home meals has led to increased demand for delicious and easy-to-prepare options," according to Taylor Farms. 
"Simultaneously, consumers have had more time to explore more time intensive and health-centric recipes."
Salad kits — particularly chopped salad kits — continue to be the biggest driver of growth in the salad and vegetable category, according to Taylor Farms. 
Along with growth in existing items, Taylor Farms' summer introduction of its Dill Pickle Chopped Kit and Everything Chopped Kit "has been a smashing success out of the gate," according to the company.  
The demand for more nutrient-dense ingredients has led to a 10% increase in spinach sales, said Pereira, noting that spinach now appears in many meals and smoothies.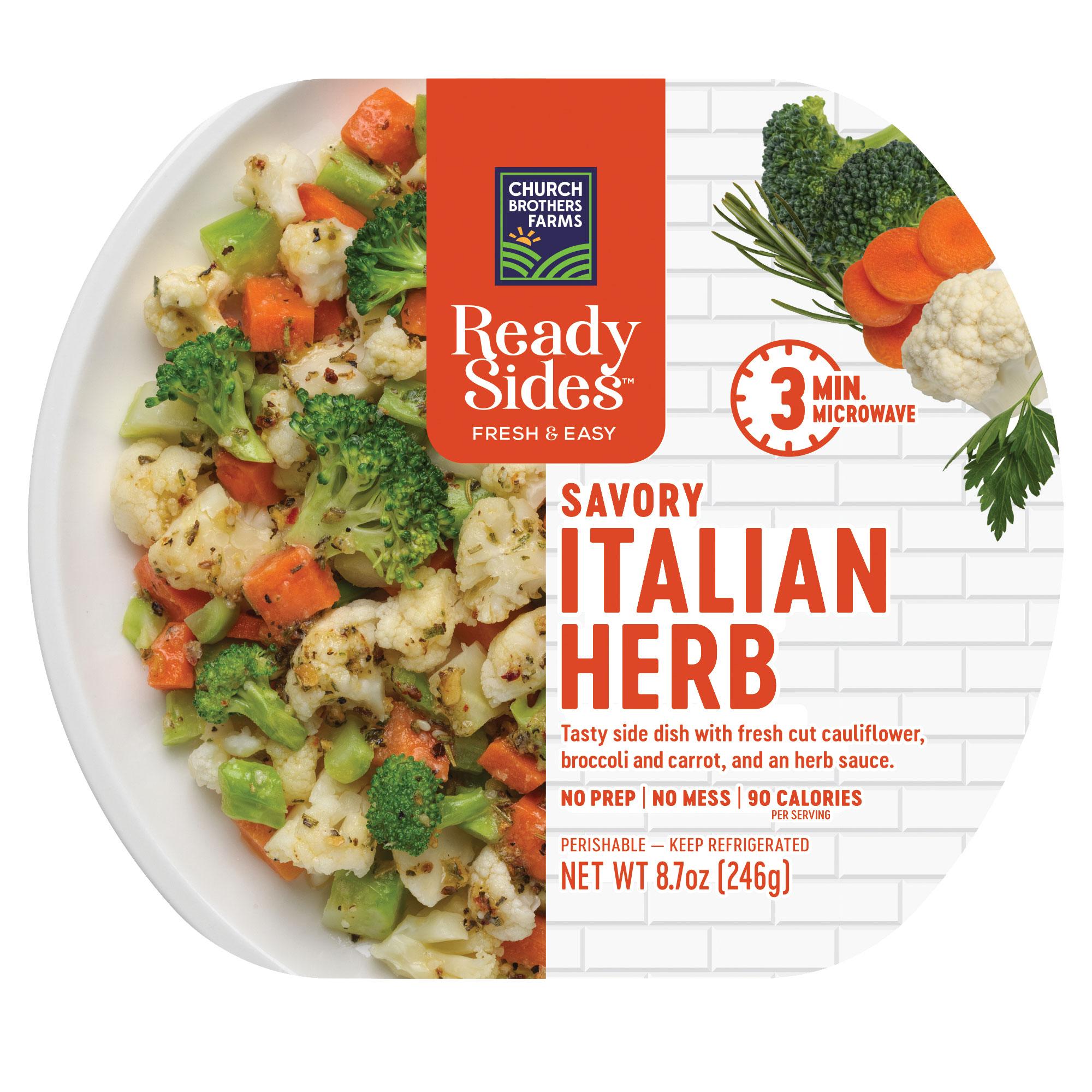 Church Brothers Farms' Ready Sides offer another quick and healthy option, said Rick Russo, senior vice president sales and marketing for the Salinas-based company. Ready Sides' 8-ounce serving of fresh-cut vegetables topped with a seasoned butter sauce is ready to eat in three minutes.
After a large jump in demand at the onset of COVID-19, sales have also remained strong for Josie's Organic salad kits and organic baby greens.
"They're the perfect 'prescription' for consumers looking for natural ways to boost their immunity and fight COVID-19," said Kori Tuggle, vice president of marketing and product development at Salinas-based Braga Fresh Family Farms.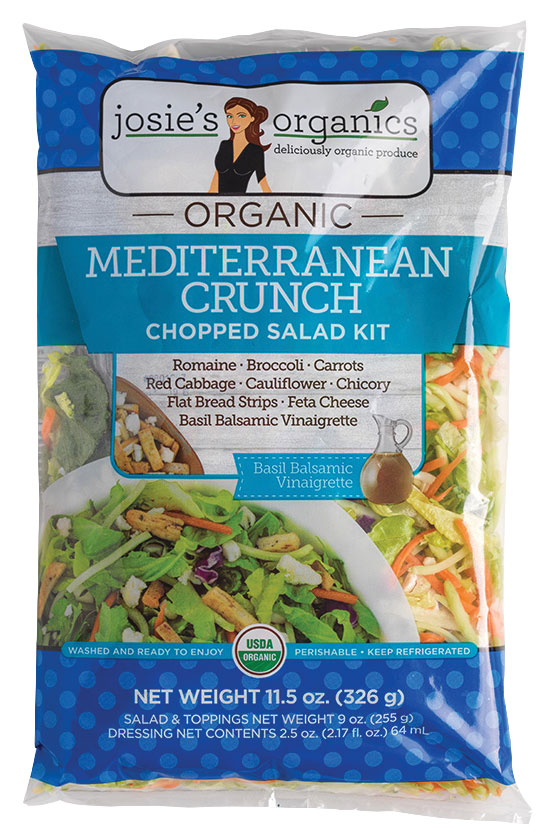 With consumers taking a much more active role in their health and nutrition, Charlotte, N.C.-based Dole Food Co. is ready to help, said Bil Goldfield, director of corporate communications.
"Dole actively promotes the latest findings in fruit and vegetable nutrition research on our websites, social media pages, through recipes and in PR and blogger outreach programs," Goldfield said.
"From these marketing efforts, many shoppers are already educated before they even reach the produce section." he said. 
"We also extend our health and nutrition messaging onto product packaging whenever possible to help shoppers make real-time purchasing decisions based on the health and nutrition info they are already looking for."
Displaying illustrations of each "fresh, on-trend, nutrient-packed ingredient" directly on Dole salad kit packages has also led to incremental fresh produce sales, he said. 
Check out The Packer's Produce Market Guide. 
As expected, Taylor Farms did see some declines in the organic single serve category as shoppers focused more on creating their own salads as part of their work-from-home routine, according to the company. 
At the same time, sales of larger club sizes, including Taylor's 16-ounce containers and Braga's Josie's Organic baby greens (baby spinach, arugula, spring mix) have increased as consumers make fewer trips to the supermarket and fill up their baskets while there. 
With the rise of e-commerce, packaged salads are an easy category to purchase online, according to Taylor Farms, as the quality and freshness is more consistent than other produce categories. 
Fresh Express is also seeing a significant increase in online grocery purchasing. 
"Internet value-added salad sales grew from $10.5 million a year ago to $36.3 million in the last 13 weeks, a 3.6-fold increase," Pereira said Oct. 8.
Tuggle said Josie's Organic tenderleaf clamshell packs stand up easily to online delivery and pick-up; however, the concern for salads is always maintaining the cold chain. 
Related articles: 
Blueberries reach hero status at retail
Organic share of fresh produce dollar sales reaches 12% in Q3
GoodLeaf Farms introduces baby greens